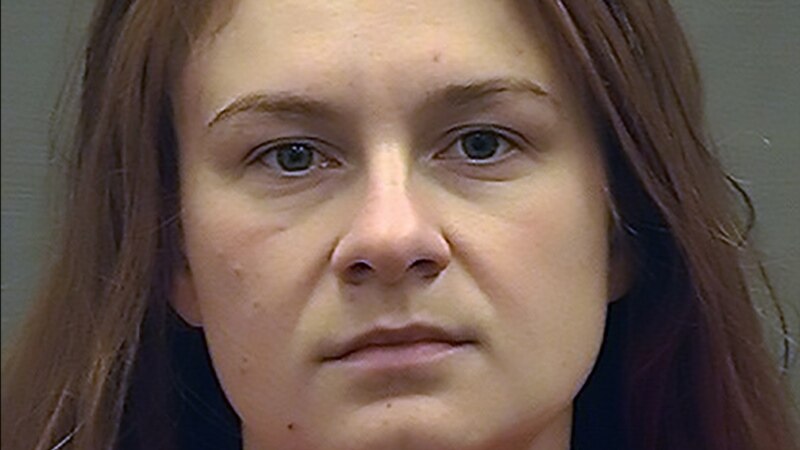 Russian citizen Maria Butina has pleaded guilty to a charge of conspiring to act as a foreign agent in a case that the U.S. government said highlighted Moscow's efforts to influence Washington's foreign policy.
Butina, who had earlier denied the charge, entered the new plea in a U.S. federal court in Washington on December 13. She also agreed to cooperate with prosecutors.
Dressed in a green prison jumpsuit, wearing glasses and her hair pulled back in a braid, Butina spoke in English as she answered U.S. District Judge Tanya Chutkan's questions.
No sentencing date was set. However, the judge said she could face up to five years in prison.
The judge also said it was not up to her whether Butina would be deported.
The charge of conspiracy opens the possibility that other people could also be charged in the case.
Paul Eriksson, an American man identified as Butina's boyfriend, is also under investigation.
Prosectors have alleged that Butina, a Russian former graduate student at American University in Washington who publicly advocated for gun rights, sought to build relationships with influential conservative political groups including the powerful National Rifle Association.
She was arrested on July 16.