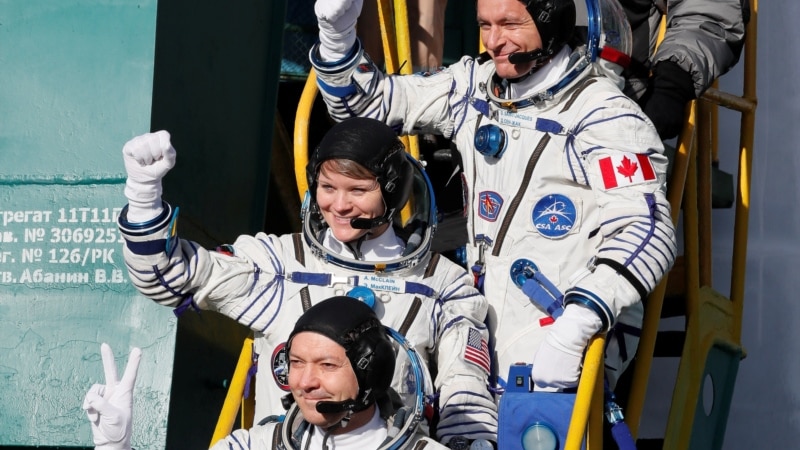 A Russian Soyuz rocket has lifted off from the Baikonur Cosmodrome in Kazakhstan, carrying a Canadian and American astronaut and a Russian cosmonaut to the International Space Station (ISS).
The December 3 launch was the first manned Soyuz rocket to blast off since an aborted launch in October.
The Soyuz rocket is carrying Roscosmos's Oleg Kononenko, NASA's Anne McClain, and David Saint-Jacques of the Canadian Space Agency.
It was due to reach the ISS six hours after the launch.
Manned Soyuz launches had been put on hold since October 11 when a Soyuz rocket meant to carry Russian cosmonaut Aleksei Ovchinin and U.S. astronaut Nick Hague to the ISS failed two minutes into its flight.
Neither man was injured in the incident, which was blamed on a faulty sensor damaged during the rocket's assembly.
Based on reporting by Reuters, AP, and AFP